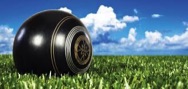 Membership fees are $200 per year. (Social Membership for $50 per year) If you are interested in trying Lawn Bowling, our coaching staff will help you and schedule lessons. For $40 you can have four lessons!  And if you join Victoria West Lawn Bowling Club, your $40 lesson fees will be put toward your membership fees.
If interested there are also a number of In-House Tournaments throughout the summer, and for those who want a little more competitive Bowling there are many Tournaments on the South Island at various clubs as well as some BC Bowls tournaments.
We also offer many other activities throughout the year:
Summer
3 Open draws a week.
Wednesday night Australian Pairs League.
Monday night Duets League
Friday night BBQ and 2 Bowl Triples.
Saturday Drop-In with Tea
Sunday open house for family and friends.
Monday Drop-In Coaching Lessons.
Open for drop-in Bowling everyday.
Rummoli, Bridge and Mah Jongg drop in's.
Winter
Indoor Short-Mat Bowling through the winter.
Active days over the winter including rumolli, bridge, short mat, mah jongg, yoga and scrabble.
Potluck dinners over the winter on Sundays.
Club Xmas dinner.
New Years Day Bowling - Dress Warm!!
2019 Lawn Bowling Lessons
Location: Victoria West Lawn Bowling Club in Victoria West Park (beside the Da Vinci Centre)
(NCCP Certified Coaches.)
To Register, please contact Merle Wall at 250-588-5414,
Please get in touch with our Member Coordinator and we can arrange convenient times for you! 4 Lessons at your convenience and a Final Check with our Level 2 Certified Coach.
Come on out and give it a try!!
Contact:  members@vicwestbowls.ca
The Basics of Lawn Bowling