Various lawn bowls, bowling bags and a used Greens Roller currently available
#2 Heavy Henselite Classic Deluxe – $50.
Prince of Wales Feathers design
Contact Nancy: nancyfraser@gmail.com
Diamond Pattern Bowls Bag – By Donation to Club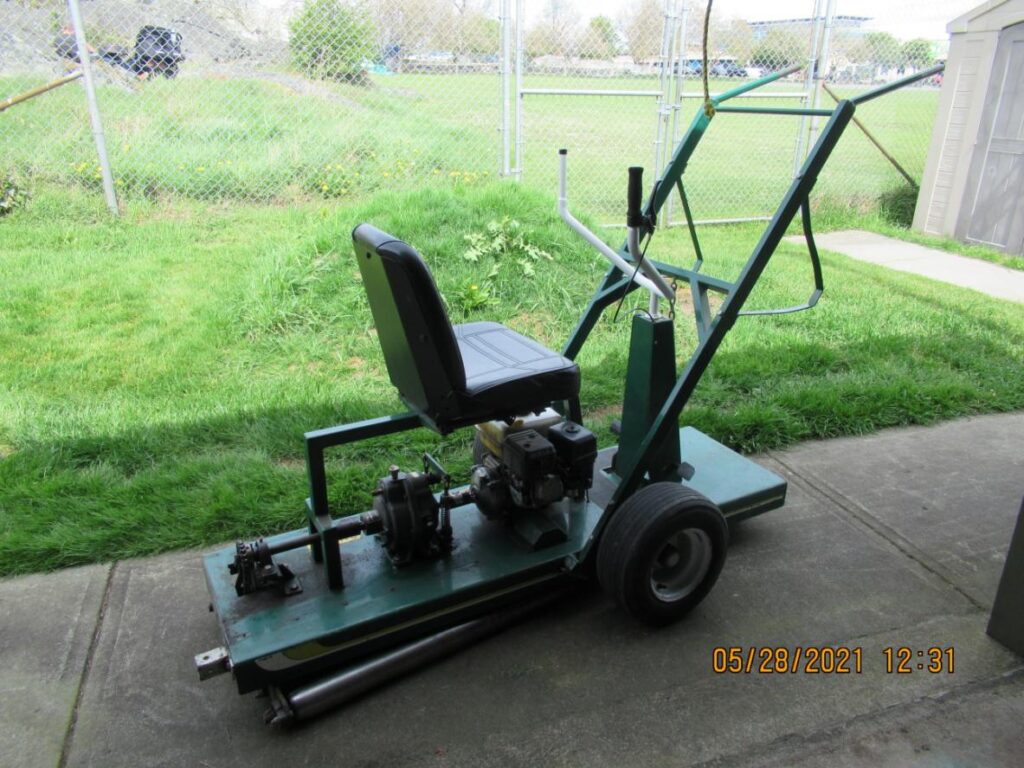 Vic West Lawn Bowls has a surplus Greens Roller. It is a 1995 GreensIron 3000 (model 5000) and includes a 2 wheel transport dolly.
$500.
Contact Ken: donkeyoateee@gmail.com