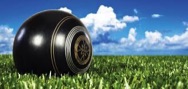 Club News
Greens closed for the Winter as of October 13th
Yoga with Mary every Tuesday - 10:30 am.
Indoor Short Mat League Drop-in - Wednesdays @ 6:00 pm. Thursdays & Saturdays @ 1:00 pm
VWLBC Xmas Dinner - Saturday December 7th 5:00 PM
Potluck November 16th 6:00 pm: please bring your favourite Main, Side or Dessert!
Theme is Remembrance Day - Wear a Poppy!!
Any postings or updates for "What's Happening" please contact Harvey: harveyrogalsky@shaw.ca

Week of November 11 - November 27

Monday
Tuesday
Wednesday
Thursday
Friday
Saturday
Sunday



1:00 pm Short Mat Drop-in (Everyone Welcome)
Potluck 5 pm cocktail, 6 pm dinner with games host Manjeet and Mary
                      Theme Post Remembrance Day. Wear a poppy.    

1:00 pm – 4 pm Bridge (Cancelled until the New Year)
9:00 am Short Mat League Team 2 vrs 6
1:00 pm Short Mat Drop-in (Everyone Welcome)


10:30 am - Yoga with Mary
6:00-9:00 p.m.Hall in use, Parc Residences

9:00 am Short Mat League Team 1 vrs 5
10:30 am Short Mat League Team 3 vrs 4
6:00 pm Short Mat Drop-in (Everyone Welcome)
Nov 19                  5:30 pm-9 pm Hall in use, Lions Club
Nov 30 10: am Lots of hands needed for the club's Christmas decoration day 
                              Deck the Halls with boughs of holly, all hands welcome would be nice
Dec 2 6:45 pm – 9:30 pm Queensport SGM
Dec 03                   5:30 pm-9 pm Hall in use, Lions Club
Dec 06                   Hall in use, OPT Strata
Dec 07                   5:00 pm Vic West Christmas Dinner
Dec 11 5:00 pm - 8:00 pm, Hall in use, Royal Quays Xmas
Dec 17                   5:30 pm-9 pm Hall in use, Lions Club
Jan.01                   Appie New Year (Bowling at 1:00 pm and appetizers about 2:00 - 2:30pm)


What's Happening This Week at Vic West LBC