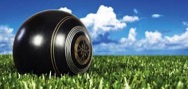 *Indoor Short Mat League Bowling will begin on January 10th for 8 Weeks to March 1st. Tentatively scheduled times will be Wednesday and Thursday evenings at 5:30 pm and 7:30 pm; depending on how may folks we have sign up. (6 or 8 teams). We need 3 more players to make 8 teams.
Format: Triples ($1 Club Donation per Game)
Couples and those that ride together will be placed on the same team; and singles will be drawn to fill in. Please let me know any special requirements.
Sign Up sheet is now available at the Club. NOTE: We will need spares to fill in when needed - please add your name and Phone # to the Spare List.
*Fall Short Mat Results: Top 3: 1st -Bob-Nancy-Ken, 2nd -Jill-Robin-Mike, 3rd -Don-Shona-Steve & Pat-Cathrine-Ted.
*New!! Start collecting your Country Grocer Receipts and our club gets 2% toward Gift Cards. Get your friends, parents, neighbours, etc. to collect for us.
*If you need a Smile Card Contact Harvey 250-388-9268, harveyrogalsky@shaw.ca;
Smile Card purchases, 5% come back to our Club, Surpassed last year total with 6 months to go, keep up the good work.
*If you have information to go into the weekly Newsletter: "Whats Happening" please contact Harvey.

Week of December 11 - December 17

Monday
Tuesday
Wednesday
Thursday
Friday
Saturday
Sunday



1:30 pm drop in Short Mat

1 pm – 4 pm Bridge (Bridge host tea this week)
1 pm – 4 pm Rummoli cancelled until January 5th (Contact Flo Bilinsky: 250-380-1930)



10:30 am -11:30 am Yoga. Bring a mat.

1 pm to 4 pm Mah Jongg (anyone welcome)
1 pm to 4 pm   Scrabble (just drop in, anyone welcome) Contact Ted Sanderson 250-381-1662
Dec 19                   5:30 pm-9 pm Hall in use, Lions Club
Jan 01                    Appie New Year and Bowling more info to follow
Jan 02                    5:30 pm-9 pm Hall in use, Lions Club
Jan 10                    New Indoor League starts on Wednesday and Thursday(sign up in the club)
Jan 16                    5:30 pm-9 pm Hall in use, Lions Club
Jan 20                    noon to 3 pm January Potluck and games to follow– Host Geri
Feb ? February Potluck - Flo S. and Harvey
Feb 06                   5:30 pm-9 pm Hall in use, Lions Club
Feb 17                   10 am-1 pm BSI Women's Meeting
Feb 20                   5:30 pm-9 pm Hall in use, Lions Club