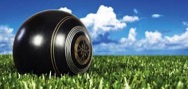 Winter Short Mat League Results: Bob-Nancy-Ted 8 pts Don-Shona-Mavis 8 pts Nada-Mike-Geri 7 pts
Steve-Rhonda-Christine 6 pts Jill-Robin-Ken 6 pts Frank-Marion-Flo 4 pts Willie-Jean-Mary Ann 1 pt
Upcoming Important Dates:
April 7th - Clubhouse and Grounds Spring Cleaning Day
April 8th - Spring Annual General Meeting (Note: Moved from March)
April 14th - Club Open House and Opening Day for the 88th Year
*New!! Start collecting your Country Grocer Receipts and our club gets 2% toward Gift Cards. Get your friends, parents, neighbours, etc. to collect for us.
*If you need a Smile Card Contact Harvey 250-388-9268, harveyrogalsky@shaw.ca;
Smile Card purchases, 5% come back to our Club, Surpassed last year total with 6 months to go, keep up the good work.
*If you have information to go into the weekly Newsletter: "Whats Happening" please contact Harvey.

Week of March 5 - March 11

Monday
Tuesday
Wednesday
Thursday
Friday
Saturday
Sunday



1:30 pm drop in Short Mat (rool up mat)



12:00 Rummoli - Call Flo B at 250-380-19930 for details (febilinsky@shaw.ca)
5:30 - 9:00 pm Hall is Use - Lions Club

10:30 am -11:30 am Yoga. Bring a mat and also bring a Blanket
1 pm to 4 pm Mah Jongg (anyone welcome)
1 pm to 4 pm   Scrabble (just drop in, anyone welcome) Contact Ted Sanderson 250-381-1662
Mar 18                  5 pm Cocktails, 6 pm Dinner March Potluck Host – Jean, Nancy and Mary Ann
Mar 20                  5:30 pm-9 pm Hall in use, Lions Club
Mar 24                  All Day - Hall in use, Private Function
Mar 28                  5:30-10:00 Hall in Use SeaWest Quay Strata AGM
Apr 03                   5:30 pm-9 pm Hall in use, Lions Club
Apr 7                   9:00 am to 2:00 pm Clubhouse and grounds cleanup
Apr 08                   10am to 1:30pm for a Zone Lions Club Meeting
Apr 8                   3:00 pm to 5:00 pm Spring Annual General Meeting
Apr 11                   5:30 pm-9 pm Hall in use, Lions Club
Apr 14                 9:00 am to 4:00 pm Open house and opening day
May 01                 5:30 pm-9 pm Hall in use, Lions Club
May 11                 1 pm to 4 pm Garage Sale Setup
May 12                 9 am to 2 pm Annual Garage Sale

Lakehill Short Mat Tournament: Winner "B" Division - Nick May, Jill Spear, Bakh Dhillon
Winner "C" Division - Bob & Nancy Oberholtzer, Mike Pierzchaiski